Centrifugal orientator for caps
Customized system for processing crown caps at medium production speeds. Quick adjustments enable several formats to be processed with the same plant. Unit designed for the specific needs of the beverage industry consisting of the orientator and laser cut descent channel. On request, a guard can be supplied to reduce noise. Recommended for production speeds up to 8000 caps an hour.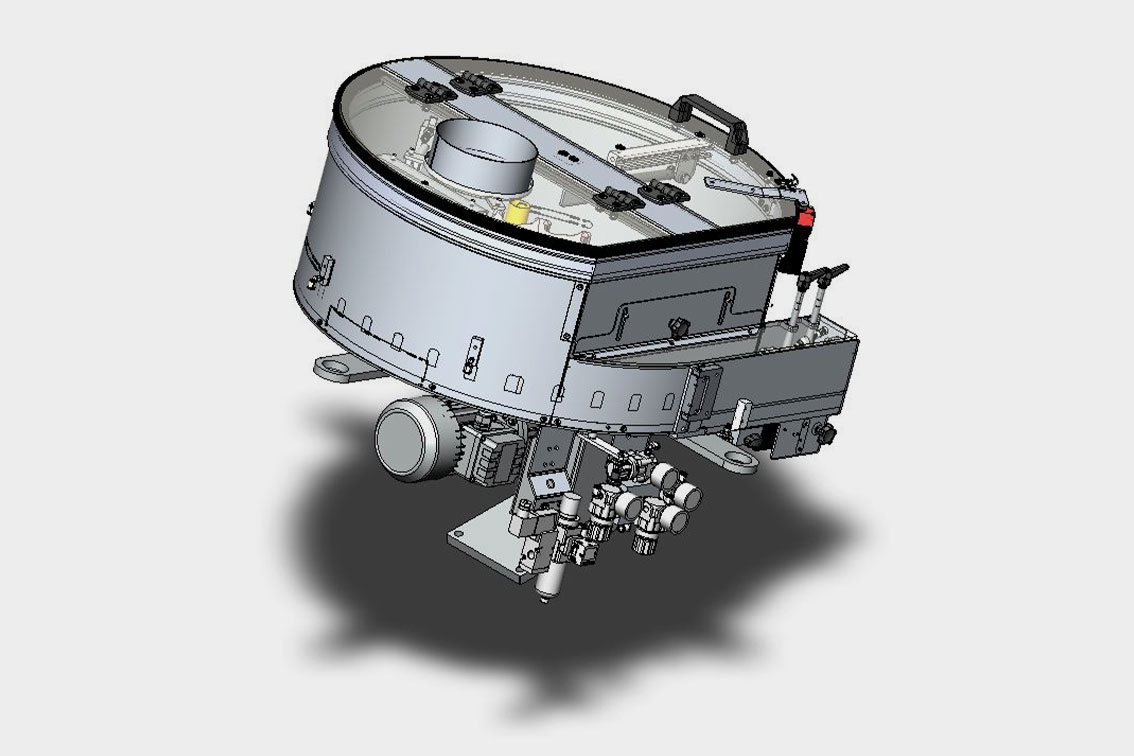 Unlike the centrifugal system, the mechanical orientator is more adaptable for the end customer. In addition to crown caps, the customer can use customized format changes to process caps with features that are completely different from those of crown caps. Depending on the dimensions of the orientator, the system run at high/medium production speeds.