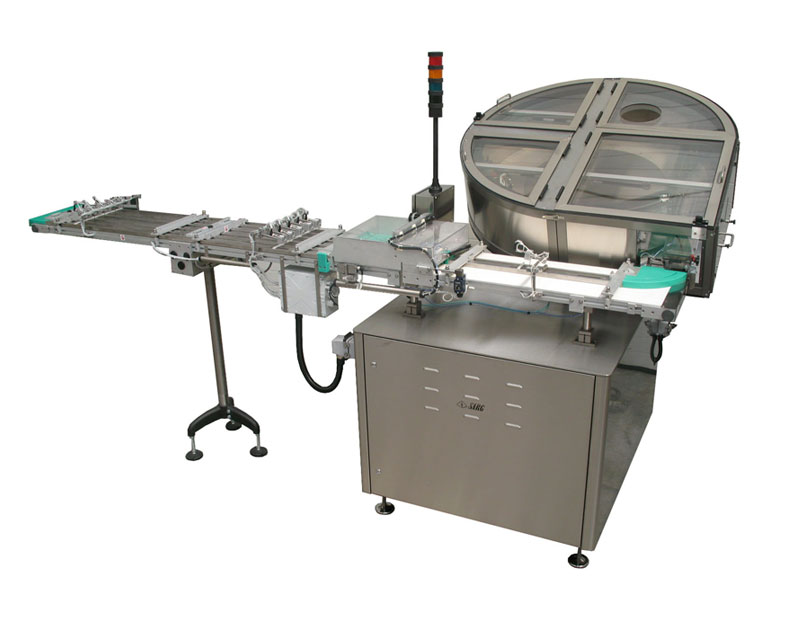 ORIENTATION
TECHNOLOGIES
The name SARG is composed of the initial founding partners names.
Over time, SARG has become a synonym of reliability, efficiency and innovation.
It was founded 2001, is located in Bollate near Milan and specializes in the design and construction of systems for selecting and orienting components for the automated packaging industry.
As part of the Italian network of SMEs that are a cornerstone of the Italian success story that is known throughout the world, SARG is distinguished by design, tradition and, last but not least, enthusiasm.
Our plants handle coffee capsuls, caps, vials, dispensers, triggers and components of different shapes and dimensions that have to be selected or oriented individually, precisely and at speeds determined by automatic packaging, filling and bottling lines.
The SARG solutions are used in the pharmaceutical, food, bottling, capping, cosmetics, chemical, detergent, and pad printing industries.
In 2019 APE Asietta Private Equity joined the company to further develop and internationalize the business by drawing on the expertise acquired by the company and its ability to suit its products to the needs of different end markets.
By 2020 SARG had extended its premises, doubling the production area and had moved to a new manufacturing shed measuring 3800 m2.
EXCELLENCE
We strive for excellence in everything we do, pushed by high ambition and dedication. We are committed to providing the best quality, value and service to meet the needs of our customers.
INDUSTRY LEADERS
We are a leading company in the industry and ensure efficiency in all we do. We undertake to develop technical solutions using proven technology to supply innovative products and equipment to our customers.
CUSTOMIZED SOLUTIONS
We plan our orientation systems with particular attention to design as well as function. We develop highly customized solutions using cutting edge technology to enhance the efficiency of systems.
COST OPTIMIZATION
Owing to the experience acquired over the years, SARG plants optimize overall management costs, slash downtime for maintenance and format changes and reduce energy and air consumption.