Vibrating system for T caps
Owing to the experience garnered over the years, we are able to present our standard solution for processing most of the T caps that are currently available on the market. With guaranteed speeds up to 4000 caps an hour, it is possible to process several models with the same format. If for technical reasons this is not possible, owing to rapid format changes it is also possible to process many different models. Owing to its dimensions, we offer a compact and functional solution.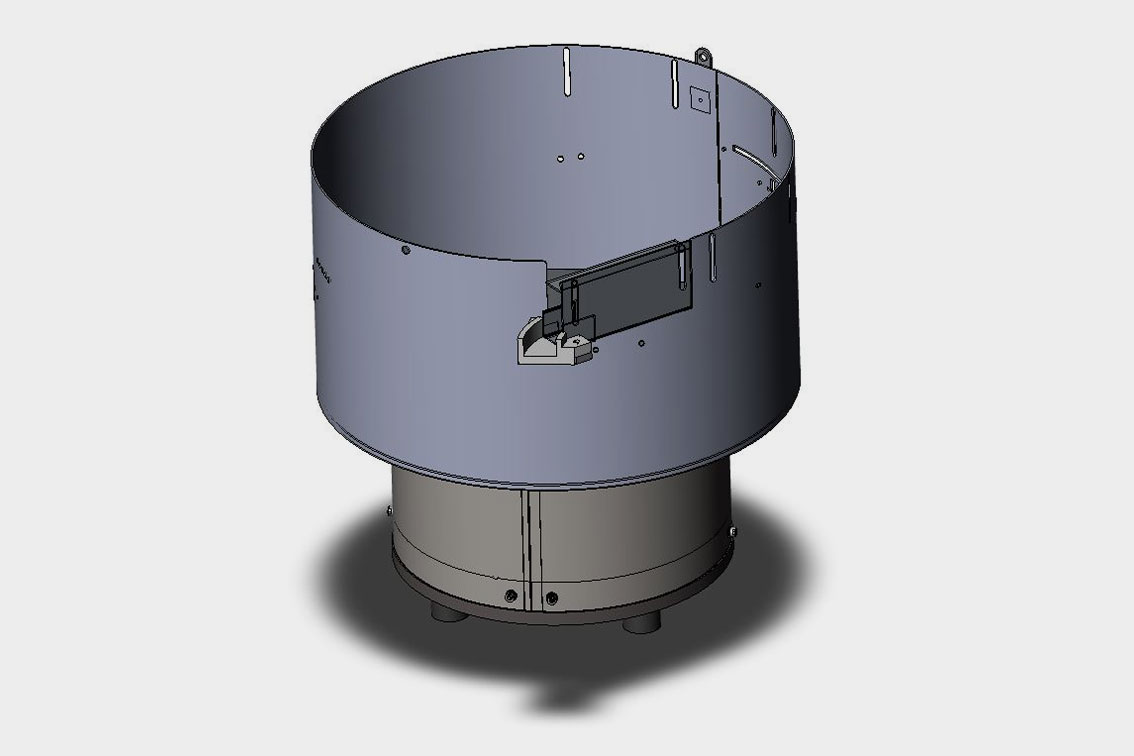 Vibrating system for crown caps
Customized system for processing crown caps with no need for adjustments for possible different formats. We recommend this compact system with virtually non-existent air consumption for production speeds up to 3500 caps an hour. The vibrator is supplied with a central outlet that makes it easy for the end customer to interface directly with the customer's channel.
Vibrating system for oil caps
Customized system for processing caps of different dimensions with the same cup. Simple adjustments make it possible to simultaneously process several models and reduce format-changing time. The customized fixed points make it easy for the end customer to change the setting so as to be able to work completely independently.